2018

2018 is a very special year in the band's history.

40th Anniversary of the founding of the band

25th Anniversary of 'No Rest:No Mercy'

January

2018 is the 25th Anniversary of Stairway's debut album

'No Rest : No Mercy'

We are considering releasing the album on vinyl for the very first time.

In order to do this we need the necessary funds.

Are you in??

As it is the 25th Silver Anniversary of the album,

we would like to make it a very special release and give is that extra special treatment.

Who is interested in buying a Limited Edition Vinyl copy of No Rest:No Mercy?

Let us know your thoughts and ideas via email here:

Jan 5th

We are proud to announce STAIRWAY is confirmed to play at
FULLMETAL Osthessen,
in Germany on 3rd March 2018.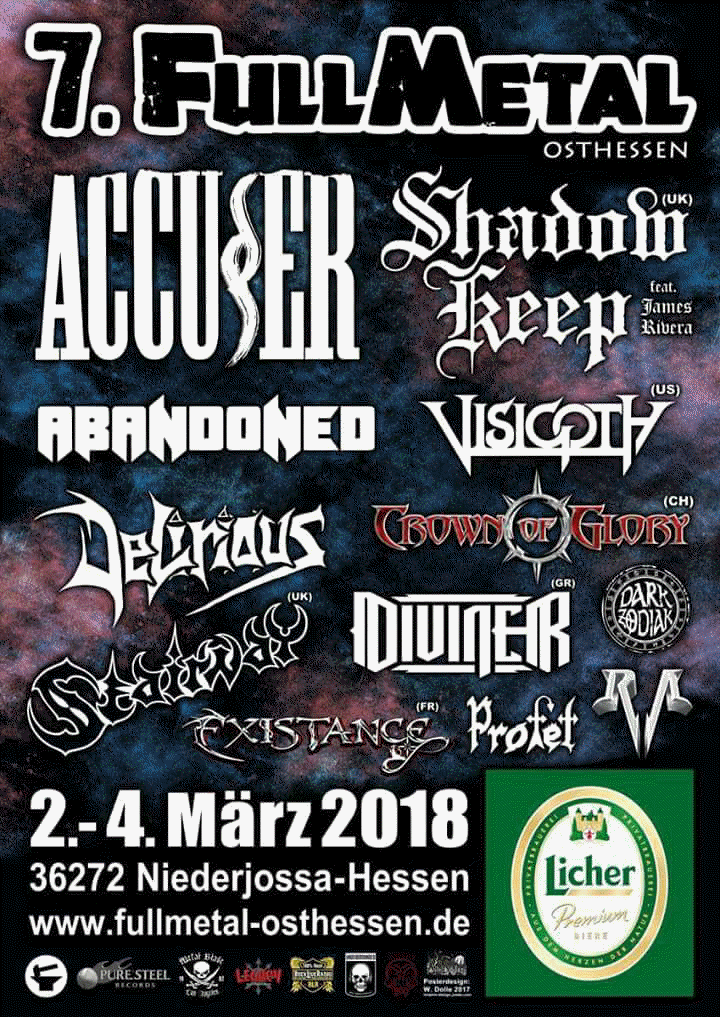 2017

31st December
Happy New Year Friends!
Thanks for all your support in 2017.
Good things coming your way!
Bring on 2018!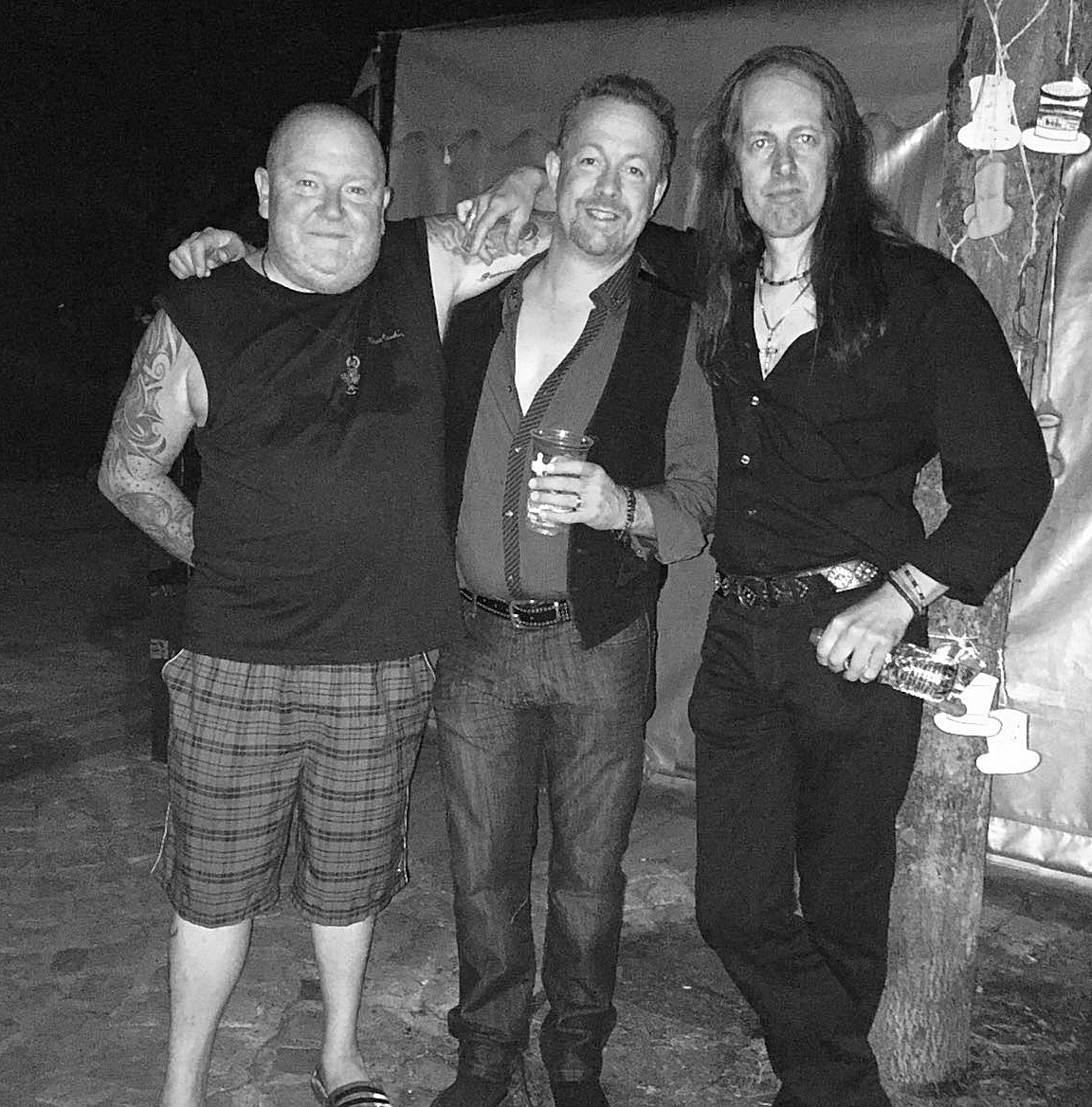 Andy, Pete & Graeme
25th December

Happy Christmas everyone !

Apologies for the quietness of late, we're working hard on new Stairway stuff to bring you!

November
Be careful what you wish for they say! -
Well, the new Stairway album is sounding like it's going to be heavy!
You like??
October
Sitting in the writing circle for the new album.
Looking forward to making a killer album to follow up on the Power and Glory album :-)

8th September
Sketches for new tunes are coming thick and fast,
just need to collate them all, sort out the best ones
and then we will start recording!
1st August

We had a great time at our recent gig at Stonefest, great to see such a big crowd considering it was the first festival in the town,

here are photos of the gig. :-)

14th July
Just 1 day to go and Stairway will be playing Stonefest in Atherstone, UK
July 15th 2017
We are on at 9pm - and it's free!
See you there or watch on Facebook Live!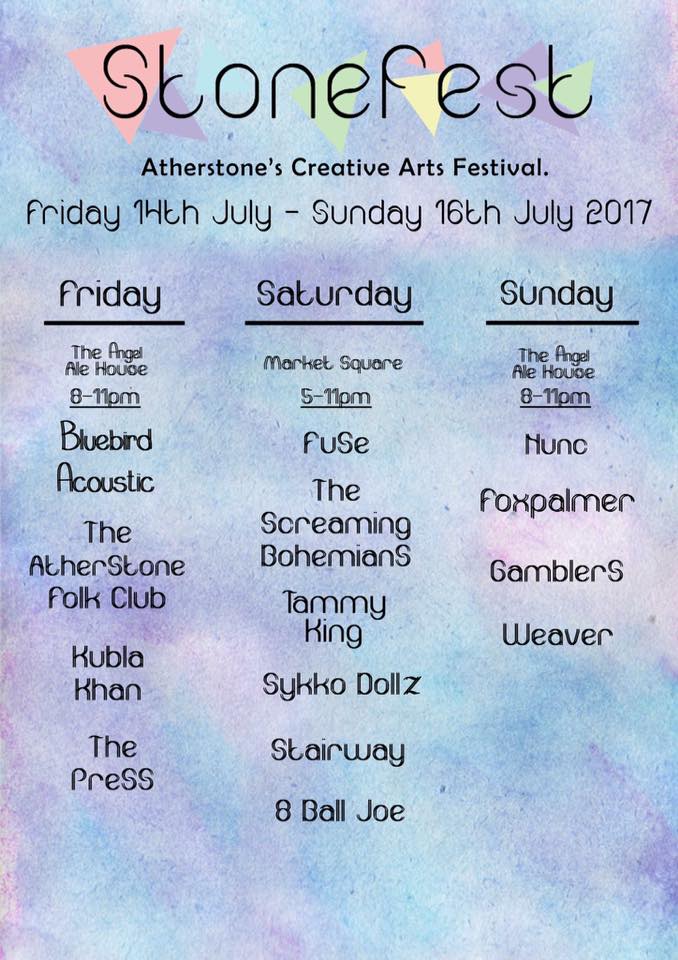 20th June

Download the acclaimed 6th Stairway studio album 'Power and Glory' from CD Baby and iTunes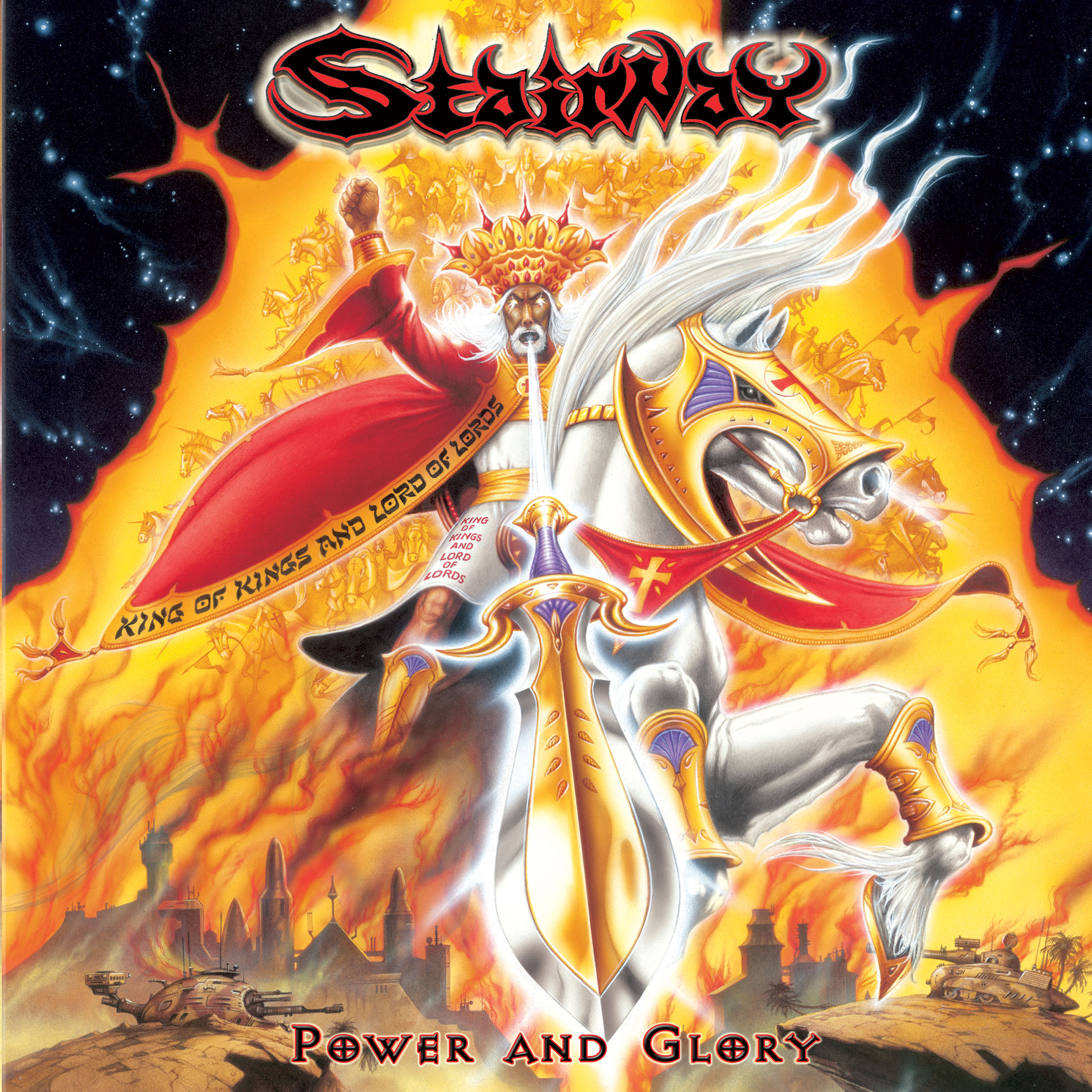 15th June

FACT FOR THE DAY:

After forming the band back in 1978, this day 15th June 1980 was Stairway's first live gig in public.

11th April
New Stairway Single ' 1917 - Fatherless Child'
OUT NOW!
This track was written by Graeme Leslie in memory of the Great Grandfather of band members who was killed

on the 11th of April 1917 whilst serving his country in the 1st World War.

He was an infantryman serving in the Worcestershire Regiment and left a wife and two children.

This single is released 100 years to the day of him being killed on 11th April 1917,

and serves as a memorial to his life.
ASJ 24th March 1887 - 11th April 1917.
March 23rd

The next Stairway show is 15th July at Stonefest

in the Market Square Atherstone Warwickshire UK -

Stairway is on at 9:00pm

Interregnum Vinyl -

Roxx Productions has the last 10 copies of the 'Interregnum' album on coloured blue vinyl, get in quick before they sell out :-)
Feb 24th
There are lots of things happening in the background, with loads of ideas and exciting stuff!!
We do tease - Watch this space!!
February 12th

The gig at Scruffy Murphy's on the 4th of Feb was great, it was really good to see some of you there and also thanks to those of you who tuned in when we went live on Facebook - if you missed the gig, the 'live' videos are on our facebook page.

See you all soon for more!!

a

January 19th
Check out the new single "REASON WHY" released on 19th Jan 2017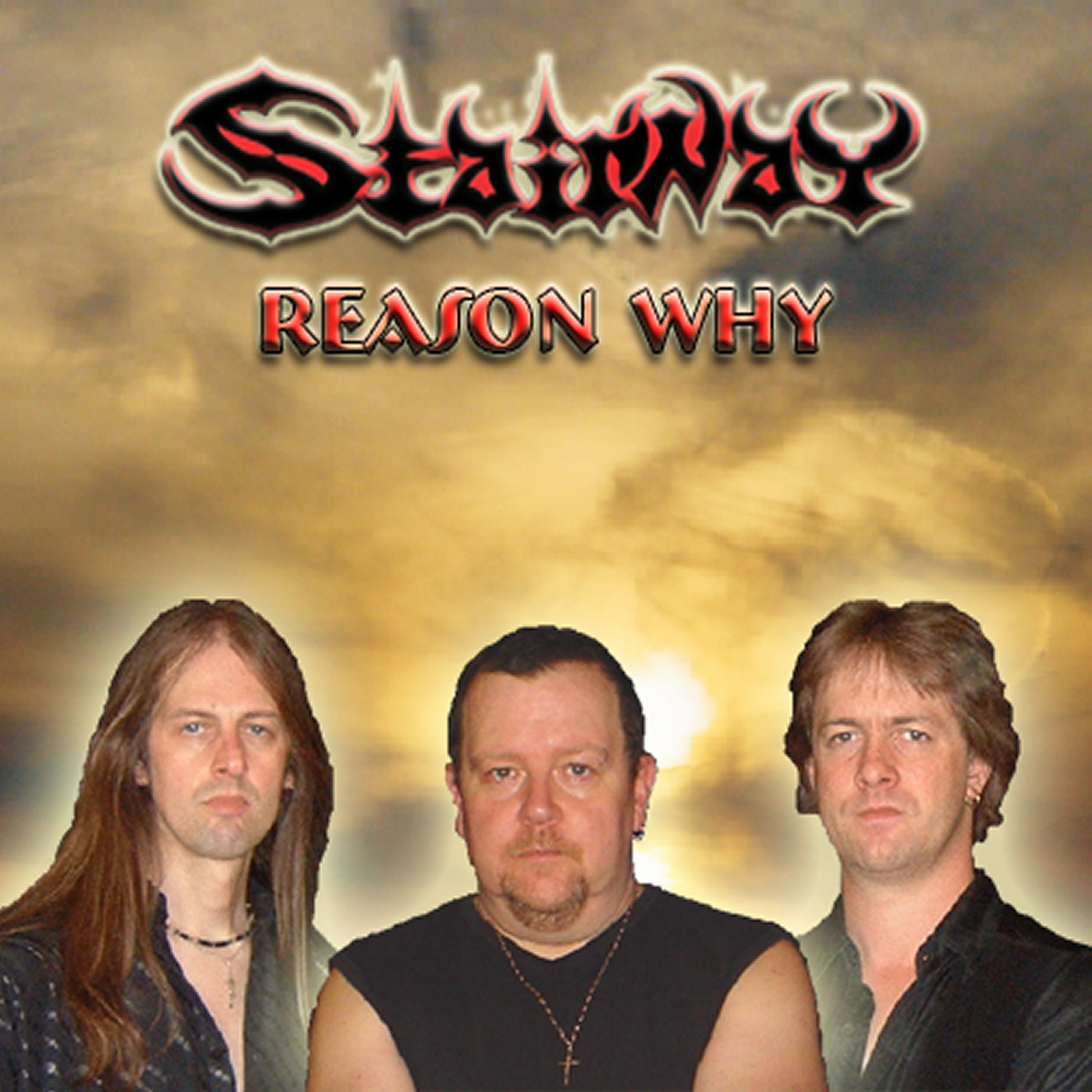 available NOW on iTunes:
https://itunes.apple.com/gb/album/reason-why-single/id1198465835
January 9th
We've had the greatest honour of having 3 Rodney Matthews pieces on Stairway albums.
'No Rest : No Mercy', 'Interregnum' and the new album 'Power and Glory'
Jan 5th
The Stairway album 'Power and Glory' is in Untombed Top albums of 2016.

Check it out here!

---------------------------------------------------------------------------------

Here's a pic from when I met up with Rodney Matthews to talk about the artwork for the new Stairway album; holding the original artwork for the 1993 'No Rest : No Mercy' album.